February 21, 2016 | Breast Augmentation, Breast Lift, Liposuction, Tummy Tuck, Vaginal Rejuvenation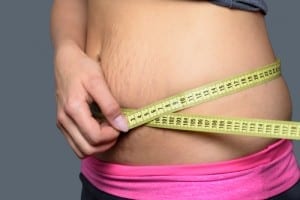 Real women aren't the only ones who get plastic surgery. It turns out that Kim Kardashian has treated herself to a full mommy makeover after the birth of her 2nd child. The curvy 35 year old didn't want to waste any time getting her body back in shape after the birth of her son – and that meant getting some of the best plastic surgeons to help her.
No detail was left out, and it seems as if she had no hesitations or anxiety about going under the knife whatsoever!
So what is she likely to have had done for her mommy makeover?
Tummy Tuck
Having your tummy stretched out by a baby more than a time or two can wreak havoc on the abdominal wall muscles and the skin around your waist. Saggy skin may not be able to bounce back on its own, leaving "flab" or a "muffin top" behind, even after weight loss. Tummy tucks also help tighten up the muscle underneath, so it's not just about handling excess skin.
Liposuction
Baby fat leftover in the hips, legs, and tummy are hard to erase with exercise alone. Contouring the area with liposuction or some other type of laser therapy can give you a toned, flatter abdomen. Most opt for traditional liposuction, as it permanently destroys fat cells and makes it easier to prevent fatty buildup from coming back.
Breast Augmentation or Lift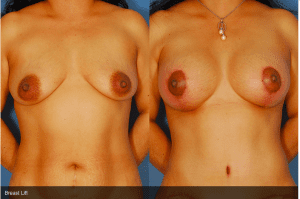 Kim has always been obsessed with her body, and it's no secret why. Her vivacious curves are the talk of the town and something that many women compare themselves to when they're consider having surgery done on themselves.
Even with those great curves, she likely experienced some breast growth, stretching, and sagging during pregnancy. Women often do, whether or not they nurse may not even make a difference. Kim will probably had a bit of a lift done to add more fullness to her chest and avoid drooping or sagging when she hops back into a bathing suit this summer!
Cosmetic Surgery "Down There"
Do we know if Kim had a vaginal makeover? No. But plenty of women do after they give birth to a baby. Why? Because it tightens up the skin, makes things look more tidy down there, and reshapes the inner labia so that the stretched skin doesn't rub inside of your clothes. A lot of women do it to feel more comfortable in bed, and some even report that it increases their stimulation.
After having a baby, every woman experiences changes that can impact them physically, athletically, socially, and emotionally. There's no shame in doing something about it, either.
Women like Kim who gain 40 or 50 pounds during their pregnancy (she admitted just 6 weeks before her birth that she had already gained 52 pounds) truly have their work cut out for them. Even if they're able to drop the weight through diet and exercise, it's normal to consult a plastic surgeon to polish off the finishing touches.
To make an appointment, you can contact the office of Dr. Frank Agullo by calling (915) 590-7900 or by filling out our online contact form.