February 20, 2016 | Breast Augmentation, Breast Implants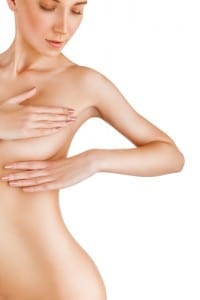 D-size breast implants may not be the latest trend this year. A survey of plastic surgeons showed that we're actually seeing a trend in smaller, more naturally sized breasts.
Why? Likely because women want their breast augmentation process to look as realistic as possible. Women are opting for less-full chests, with saline implants now being filled on an average of about 234 cc's.
Are Alternatives Better for Less Noticeable Differences?
Store bought pills and pumps won't work when it comes to enlarging the breast tissue. One easy method that some women consider though is the "Instabreast" technique. Basically, it involves a small amount of sterile saline that is injected into the breast to offer you temporary enlargement. That way women can sort of try them out before they move forward with an actual surgical procedure. It's not something that will last for very long, but it does allow for better visuals if you need a bit more time to consider what size is best.
Why are Women Opting for Smaller Chests?
If a woman is going to go through with having her breasts enlarged, the past way of thinking would have been something along the lines of "make it worth it," that is, jumping several cup sizes up.
Now, ladies want something that's noticeable yet natural looking at the same time. If it's something they can't get with just a bit of a padded bra under their blouse, they're considering conservative sized breast implants.
"Test Drive" Your New Breast Size First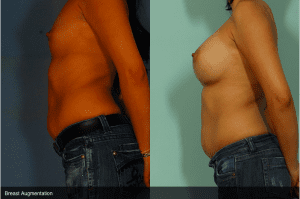 Instead of fussing with a bra, women can enjoy the natural, modest enhancement in whatever it is they're wearing. But how can we make sure we're not placing a breast implant that's too small? It's simple – using the Instabreast procedure for a real-life "test drive" of their new breast size before augmentation surgery. Very small amounts of saline are placed into the breast tissue (don't worry – it's completely safe!) so that women can see the size differences in real life before the surgery date. If the breasts are still too small, we can add more saline until we get it just right.
Utilizing the Instabreast procedure saves women from wanting to go back after augmentation surgery to revise the size of their implant. If you're not comfortable with someone else's recommendations when it comes to size, I feel that the Instabreast procedure is the perfect way to be sure you're moving forward in the right direction.
They're Perfectly Safe
Once your body naturally absorbs the saline, your breasts will return to their normal size. But while you are here in our office, you can see right in front of the mirror how their fullness, shape, and size begin to transform with the added volume.
If you're hesitating to get breast implants because you're worried about going too big or too small – then the Instabreast procedure is a perfect choice! Call my El Paso office today to schedule your consultation.
To schedule a consultation with Dr. Frank Agullo, you can make an appointment by calling (915) 590-7900 or by filling out our online contact form.