December 24, 2015 | Hair Restoration, Hair Transplant, Hair Treatment, Protein Rich Plasma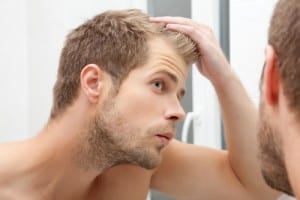 The International Society of Hair Restoration Surgery, or ISHRS, has recently published a study showing tremendous increases in the number of people – primarily men – who have chosen to undergo hair restoration surgery over the last ten years. From 2006 to present day, there was an incredible 76 percent increase in the number of procedures performed, and since 2012, the market size for hair-restoration surgery has increased 28 percent. The hair restoration industry is now larger than $2.5 billion, and numbers are showing no sign of slowing down.
According to the ISHRS' report, there were about 397,000 hair-restoration procedures done worldwide in 2014. As you would expect, a great majority of these are performed on men, but there has been a steady increase in the number of women choosing to undergo hair restoration as well. The market increases in hair restoration procedures are no accident, and here we are going to highlight the three main reasons for the uptick.
Hair transplant surgeries are much quicker to perform and recover from. More than two-thirds of the respondents in ISHRS' study reported only needing one procedure to achieve the desired results they were looking for in hair restoration. The same results typically took five to ten procedures in the past, and thus many more people are willing to undergo the surgery.
Advances in cell removal and restoration have made it much easier to grow back your own hair. With PRP (protein rich plasma), the cells used are from the patient's own body, making it possible to grow your own hair within only a few short months. These treatments have been very successful and that makes it more attractive to men who want a realistic hair regrowth solution.
Hair restoration procedures are relatively painless. Although some patients did report some soreness and pain after the surgery, most reported feeling fine during and after the procedure. Full recoveries usually only take 10 to 14 days before the scabs left from the surgery can no longer be seen. A post-op regiment to clean and treat the scalp area is typically given by the surgeon to help it to heal faster and remove much of the discomfort during recovery.
Frank Agullo, M.D. of Southwest Plastic Surgery in El Paso has access to the latest hair restoration techniques available. Contact our award winning team today! Call us at 915-590-7900 or fill out our online contact form.