December 17, 2015 | Hair Transplant, Male Cosmetic Surgery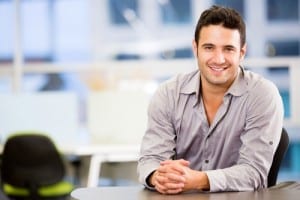 There continues to be a growing pressure on men to look younger these days, and it has really started to show in the sheer number of men choosing to undergo cosmetic procedures. From 2013 until present day, the tremendous growth in the plastic surgery market has been partly due to the increase in male patients choosing to participate.
So, why this spike in male plastic surgery? Only five to ten years ago, plastic surgery patients were almost entirely female, but now we are seeing a steady increase in male patients in El Paso and throughout the United States. There are a number of reasons for this, but these are the top three causes for men seeking cosmetic or plastic surgery:
There is a greater general awareness of what is possible surgically. Television and increased press attention has put the possibilities of cosmetic surgery into the public's eye. Now that men know what kind of things they can change physically, it has created an entirely new demand in the plastic surgery market.
There is both a professional and social pressure for men to look younger. Companies want men to look their best, and these days that means looking old can start to become detrimental to an otherwise sterling career. Men also have different social expectations put upon them presently than in the past; words like "manscaping" certainly didn't exist 10 to 15 years ago. The stigma that used to exist in most men's minds about having aesthetic surgery has lifted. This has increased the demand for cosmetic surgery as competition calls for it.
Hair restoration surgeries have had incredible breakthroughs in the last couple of years. The field of hair restoration has really had some incredible breakthroughs in the last couple of years, and more men than ever are getting their hair line back to where they want it to be. Procedures like PRP and hair transplants have made hair restoration an easy and affordable option for many men and since hair loss is such a common trait, it is not hard to imagine why male cosmetic surgery is skyrocketing.
For men who may be considering plastic surgery or cosmetic alterations, Dr. Frank Agullo offers a confidential and private environment at Southwest Plastic Surgery, where you can discuss your ideas or inquisitions with a board-certified plastic surgeon in El Paso. Contact us today to schedule a consultation by calling 915-590-7900 or filling out our online contact form.