April 01, 2022 | Buttock Augmentation, Thigh Lift
5 Minute Read: 
The summer months are fast approaching, which means sun, sand, and fun! 
It also means wearing clothing appropriate for the weather. For men, this means bathing suits and shorts, and for women, we're talking short summer dresses and bikinis: all of which show off your legs. 
But what if you feel insecure about the appearance of your legs? 
Well, you can cover them up with pants and long dresses or stay inside and away from the fun, but that's never ideal. Instead, why not do something about your legs so that they're ready for the pool and beach?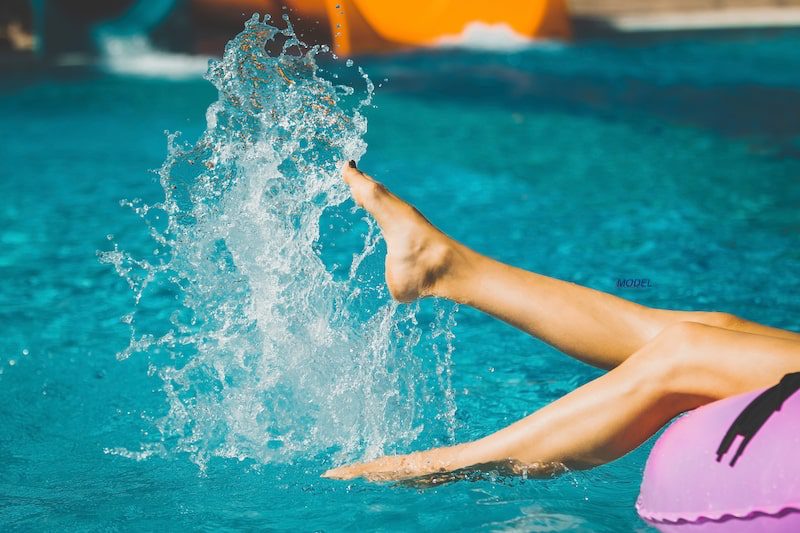 Luckly, in today's day and age, there are several different plastic surgery options for men and women who are looking to have the same kind of stunning legs as their favorite celebrities. 
However, with so many different options available, the choice can seem overwhelming. Below, you'll find information about some of the best surgical and non-surgical cosmetic surgery procedures to help you get the kind of legs you've always wanted.
Your Top Surgical Options for Tight, Shapely Contours
Liposuction
Liposuction surgery is one of the most trusted and popular plastic surgery procedures available. 
Tumescent liposuction (which is also known as traditional liposuction or traditional lipoplasty) is performed under general anesthesia and removes fat from the thighs. For this procedure, Dr. Agullo will make a small incision in your thigh and insert a cannula (a thin, hollow tube) through the incision to loosen subcutaneous fat. With PAL, the cannula is attached to a device that vibrates it, breaking the fat up so that it can be removed more easily and in a shorter amount of time.
Liposuction in the thighs is often combined with BodyTite® and/or J-Plasma® (Renuvion®). Both of these modalities use radiofrequency to tighten the skin and connective tissue in order to avoid loose skin or scars.
BodyTite®
BodyTite® is a minimally invasive cosmetic treatment that uses radiofrequency to eliminate subcutaneous fat in your thigh and buttocks. The BodyTite® electrode is inserted through an internal cannula to deliver energy directly to the fat. 
This fat is destroyed and removed naturally by the body. During this treatment, the skin also contracts to give it a firmer and more toned appearance. Additionally, this treatment stimulates collagen production, resulting in healthier and more youthful skin.
Traditional Thigh Lift
A traditional thigh lift (thighplasty) removes excess fat or sagging skin in your thighs. This procedure is performed under general anesthesia and requires Dr. Agullo to make incisions in your groin area. From here, fatty tissue and excess skin are removed to give you a sleeker, more defined leg appearance. Depending on the extent of correction needed, Dr. Agullo will perform a medial thigh lift, extended thigh lift, or lateral thigh lift. The differences between each is the length of the incision and the amount of fat and sagging skin removed. 
At your consultation, Dr. Agullo will assess your legs and decide which is right for you.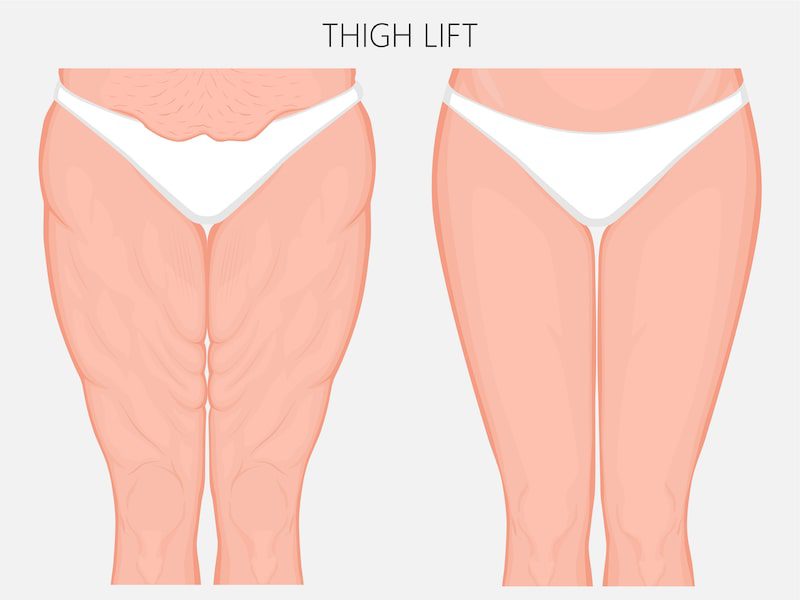 Spiral Thigh Lift
A spiral thigh lift is similar to a traditional thigh lift in that it addresses excess fat and sagging skin in your inner thighs, but with a spiral thigh lift, you will be given circumferential improvement to your whole thigh, which includes the outer thigh, along with the front and back of the thighs. 
For this procedure, you will be given general anesthesia so that you won't feel any pain or discomfort. Dr. Agullo will then make a circumferential incision along your groin creases so that he can remove the excess fat and sagging skin around the whole thigh.
Butt Augmentation
Having attractive legs can be easily overshadowed by a lackluster behind. That's why it is also important to make sure that your backside looks the way you want it to. 
Dr. Agullo offers four different butt augmentation procedures that can give you the look that will help you turn heads at the pool and beach this summer.
Fat transfer (also known as the Brazilian Butt Lift or BBL)

takes fat that has been removed from an area of your body through liposuction and injects that fat into your buttocks to enhance the size and shape. Because the fat is coming from your own body, there's no need to worry about your body rejecting it.

Butt implants

help give fuller volume to your backside with the use of

silicone implants

that are placed inside the gluteus muscle.

Composite buttock augmentation (Supercharged BBL)

uses a combination of fat transfer (used in BBL) and butt transplants. With this option, you will have the added projection and shape from the implants along with the natural feel of your own fat.

Butt lift with augmentation

removes excess sagging fat in the buttocks and also uses a flap of your own tissue, fat injections, or implants to give you the added volume and shape you desire.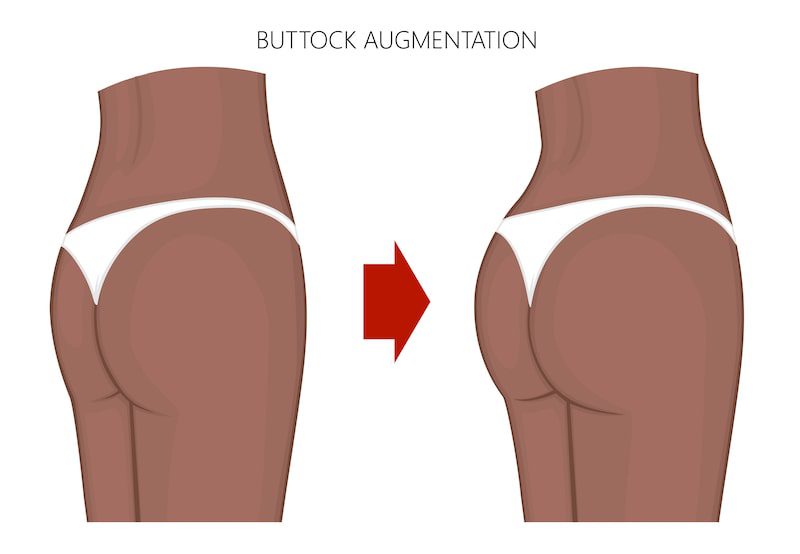 Your Top Non-Surgical Options for Flawless Legs
QWO® Cellulite Treatment
For women who struggle with cellulite on their buttocks and legs, QWO® is a revolutionary cosmetic treatment that helps to reduce the appearance of cellulite. 
This minimally invasive injectable treatment takes only 10 minutes to administer. The QWO® solution dissolves the fibrous septae, which causes cellulite to form and will give you clearer and smoother skin in as little as three weeks. 
As of now, QWO® is only FDA approved for treatment in the buttocks but can be used to treat cellulite in the legs.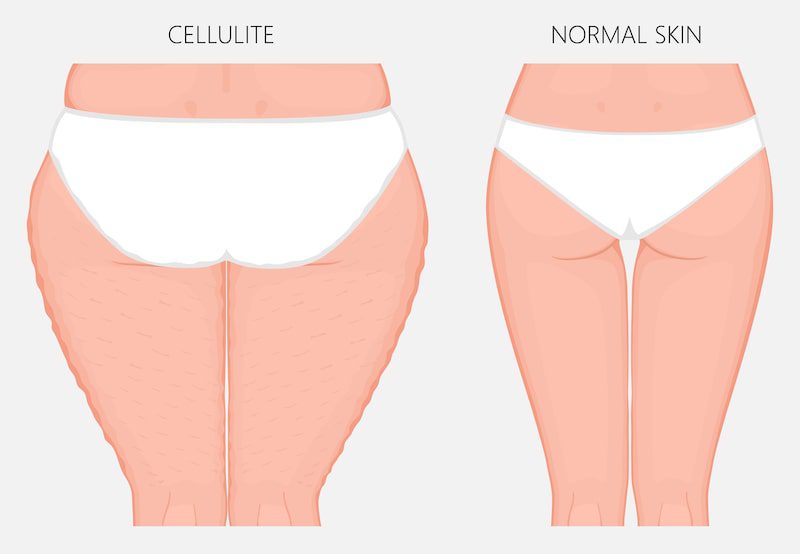 Cellfina® Cellulite Treatment
Like QWO®, Cellfina® is a minimally invasive treatment that helps to reduce the presence of cellulite on your thighs and buttocks while reducing the presence of dimples and pockmarks. 
The difference between the two treatments is that Cellfina® is not an injectable. Rather, it uses microblades to disrupt the fibrous septae to smooth the skin. This treatment usually takes about an hour to perform.
Interested in Learning More?
If you are ready to get your legs looking better than they have before, then give us a call today at (915) 590-7900 or fill out our contact form online. We are here to answer your questions and address your concerns.
Make sure to catch any number of Dr. Agullo's procedures live on Snapchat or on Instagram @RealDrWorldWide! #StayBeautiful