February 19, 2016 | Body Contouring, Labiaplasty
The American Society for Aesthetic Plastic Surgery has seen a 49% increase in women that are choosing to customize their vagina through cosmetic surgery.
No, it's not just women in the sex industry – women of all ages and backgrounds are choosing to enhance their private areas for comfort, athletic reasons, and even to feel more confident in the bedroom. It's beginning to be one of the most common cosmetic procedures that women see me for here in my El Paso office.
What is a Designer Vagina?
So what is vaginal plastic surgery? It's a cosmetic procedure where we correct the appearance of the labia, to reshape the size and appearance of the vagina. In many cases, women want to have a vaginoplasty to tighten their vagina, which has loosened due to age or after childbirth. Doing so can increase their confidence, appearance, and sexual pleasure. You might even wish you had done it sooner!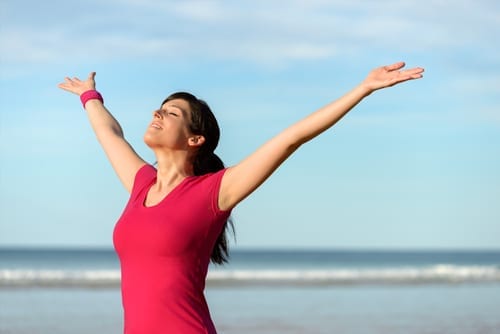 Labiaplasties are another part of vaginal re-contouring. If you have uneven labia, such as extended (or stretched) labia minora that extend past the outer labia, it can cause several problems. Not only is it embarrassing, but many women find that they cannot wear the type of clothing they wish they could, or even participate in athletic activities without uncomfortable chafing and soreness.
Some women even find that by shortening their inner labia, they enjoy more pleasant intercourse and physical activities such as running or biking. Otherwise the longer labia interfere with stimulation, or become sore and chafed during athletics.
Wear Your Clothes With Confidence
Vaginal surgery isn't just about looking great without your clothes on – it also includes the way you look and feel in them. Clothing choices have a huge impact on whether or not women come into my office for a vaginal makeover. Especially if rubbing, soreness, or uneven skin tissues are evident in their favorite clothes.
With yoga pants being all the rage (along with tight skinny jeans,) women need to look smooth and sleek in areas where the material tightly hugs against the skin. Enlarged labia can cause embarrassment or even prevent you from wearing tight athletic clothing in public.
How Much Does it Cost?
What's the price tag on vaginal plastic surgery? A labiaplasty can range anywhere between three to eight thousand dollars. But the results are something that can make a huge impact on a woman's day-to-day life. In fact, many women consider procedures "down there" as part of a mommy makeover or body recontouring.
I want each of my patients to know that the consultation process for a vaginal makeover is a private, comfortable experience. It's my job to take your vision and make it a reality. When it comes to looking better in bed, feeling better during intercourse, or even comfortable during a bike ride – getting a designer vagina may be exactly what you need. Call my El Paso office today to schedule a consultation!
You can schedule a consultation with Dr. Frank Agullo by calling (915) 590-7900 or by filling out our online contact form.