March 13, 2016 | Breast Augmentation, Breast Implants, Breast Lift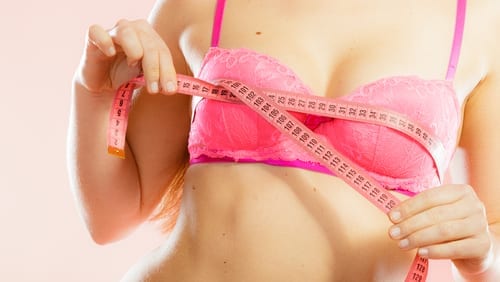 There are many reasons why some women may want to undergo augmentation mastopexy, or a breast lift – a procedure where excessive skin around the breasts is removed, to tighten and contour the overall chest area.
The results of a breast lift improve erase concerns such as stretching or drooping that commonly occur after a woman has had children, breastfed, lost weight, or aged. I typically recommend it for my patients that are experiencing sagging and reduction in the fullness of their breasts, along with procedures like breast implants. Yet, there are still a lot of misunderstandings surrounding this procedure – and many women wonder if it is something that they'll actually need.
Common Misconceptions About Breast Lifts
There are two misconceptions that we frequently hear our patients bring up, and it is critical to clarify the information around these before any patient undergoes treatment here at Southwest Plastic Surgery. The first misconception I hear is, "I'll only need one surgery, because I'm getting my lift and augmentation done simultaneously."
In reality, this process involves two different processes to make the breast larger in the areas requiring fullness and smaller in the areas experiencing sagging. For some, not all patients, it is safest to have a series of procedures instead of forcing it into just one. This depends on the level of sagging, and also allows the body to heal itself on a more gradual scale.  Having a series of procedures can reduce risk of complications, such as reduced nipple sensation.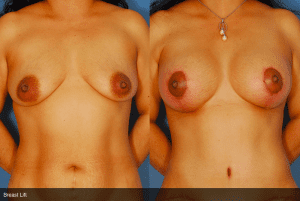 The second misunderstanding regards scarring. "From what I hear, it's just supposed to be an incision around the areola and nipple area, so scarring won't happen." Each person is different, which means their breasts and skin are different. Plastic surgery will always leave some type of scar; they can be minimal, or more prevalent. This is the trade off of cosmetic procedures: getting a scar, or not having the procedure done. Individuals may have their incisions in different locations than expected, but that can be discussed prior to surgery. Patients with more sagging will, generally, require more incisions to create a breast lift. Less sagging, on the other hand, will require fewer incision sites.
As with any surgical procedure, the best avenue to achieving your ideal breast shape is to first talk about it with a professional plastic surgeon before deciding to initiate any procedure. At Southwest Plastic Surgery in El Paso, we will be able to answer any questions and review concerns in order to assist you in making the most appropriate choice in care.
Dr. Agullo and the team at Southwest Plastic Surgery are happy to help. Call our El Paso office at (915) 590-7900 or fill out our online contact form  to schedule a consultation today!