March 17, 2015 | Brazilian Butt Lift, Breast Lift, Dermal Fillers, Fat Injections, Fat Transfer, Injectables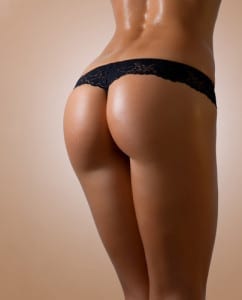 The results are in, and last year in 2014 has seen an increase in plastic surgery in the U.S. by as much as 3%. New results released last week revealed 15.6 Americans receiving plastic surgical procedures, according to the American Society of Plastic Surgeons (ASPS). Part of it is attributed to the advancements in medical technologies, making it faster, easier and more convenient for people to go in for a nip here and a tuck there.
Most of the people that fell within that extra 3% growth rate were recipients of the minimally invasive procedures. For example, the use of fat redistribution was among those procedures, with a 2% increase in patients receiving Brazilian Butt Lifts by drawing from fat stores within their own bodies.
Another surprising trend revealed that fewer women were getting breast augmentations, while there was a significant rise in breast reconstruction surgeries for women who had gone through mastectomies. While not all breast cancer patients opt for breast reconstruction, those who do have been encouraged more by their doctors, which means there have been great strides made between physicians and plastic surgeons.
Frank Agullo of Southwest Plastic Surgery is one of the few doctors in the Southwest who offer the Butt Implants, so patients near El Paso, TX or Las Cruces, NM have been able to go to their clinic to get the butt lift surgeries. His office has also experienced an uncanny increase in the number of butt lifts performed within 2014, with nearly twice as many patients opting for the surgery over 2013. Like many doctors around the country, he guesses that the media fancy and stars like JLo or Kim Kardashian have a lot to do with the new trend.
Minimally invasive surgeries for the face, such as fillers, chemical peels and laser services were also more popular in 2014. In particular, chemical peels saw the most growth, with over 1.2 million services rendered. There were 2.3 million soft tissue fillers and just over a million laser hair removals, among many other types of non-invasive procedures.
These trends show that people want subtle changes, rather than going through major surgeries, so now with more availability of new technologies, people are becoming braver about going in to get services done. It also makes getting procedures more affordable for people, both in time and monetary investments.
If you have been interested in getting plastic surgery, but are not sure about what to do, contact board-certified Dr. Agullo at Southwest Plastic Surgery of El Paso. He shows his patients before and after images, using a remarkable 3D Vectra Imaging system. This eliminates any concerns and also gives patients the confidence they need to undergo many types of plastic surgery. Call 915-590-7900 to ask about butt augmentation/implants, Brazilian Butt Lifts or Labiaplasty in El Paso, Texas.