March 11, 2015 | Brazilian Butt Lift, Breast Augmentation, Butt Implant, Buttock Augmentation, Labiaplasty
Which Two Plastic Surgery Procedures Made the Top News for 2014? The Answer May Surprise You!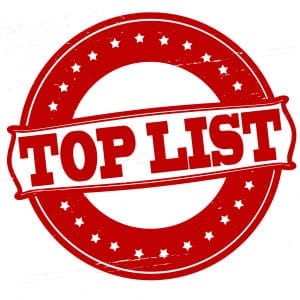 The results are in, and NBC recently released the results of a poll taken from 953 doctors across the United States. It seems that breast augmentations, while still wildly popular, have taken a "backseat" to these two other plastic surgery procedures as the most asked for. Southwest Plastic Surgery of El Paso, TX is one of the few places to offer the services, which have both doubled nationwide.
What are they?
Oddly, enough, America has moved its interest in the chest to the backside, with butt implants nearly doubling in requests over the tally in 2013. Brazilian Buttlifts were also very popular, with a 15% surge in patients receiving them over the prior year. NBC News did an interview with the president of the American Society of Plastic Surgeons, who explained that "butts are in", perhaps in part because of the huge infatuation with Kim Kardashian and the media craze.
Their findings were also in line with the American Society for Aesthetic Plastic Surgery, whose survey of 901 doctors found an even greater increase of both the silicone butt implants and the Brazilian Butt Lift, in which fat injections remove the fat from one area of the body and reposition it to the derriere. The president of that organization cited social media as one of the instigators behind this, which affirmed the findings of the ASPS.
Another surprising trend that may surprise you
Along with the popularity of the Brazilian Butt Lift and the silicone implants, now more women are asking for another highly personal cosmetic procedure. Labiaplasty has also grown in popularity, making it the second fastest growing procedure in 2014 after the butt surgeries. Although the trade associations do not keep track of the numbers, of women, they are much more common now than they have ever been.
In case you are new to the term, a labiaplasty is a technique that trims the inner lips of a woman's genitalia, with the intent of making her "tighter" down there. The purpose is to improve the cosmetic appearance as well as improving the feeling during intercourse. Most of the women who opt for labiaplasty are women who have given childbirth and who may feel a bit more insecure about their genitalia thereafter.
Dr. Agullo is one of the few plastic surgeons in the Southwest region offering both the buttock augmentation and labiaplasty surgeries. These require a lot of skill and precision to get the results you want. Dr. Agullo shows his patients the before and after examples by using a 3D Vectra Imaging system. Call 915-590-7900 to ask about butt augmentation/implants, Brazilian Butt Lifts or Labiaplasty in El Paso, Texas.