August 05, 2014 | Breast Reconstruction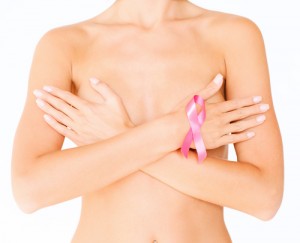 Recent surveys have shown that less than 23 percent of women know that the cost of breast reconstruction is covered by insurance in almost every case. Since the Women's Health and Cancer Rights Act (WHCRA) was enacted in 1998, any health plan, insurance company, or health maintenance organization (HMO) that offers breast cancer coverage is required to provide coverage for breast reconstruction and other post-mastectomy benefits.
Every health care issuer is required to provide its members with a notice of their rights under WHCRA upon enrollment and then once per year thereafter. The required coverage includes all stages of breast reconstruction, including:
Reconstruction on the breast that received the mastectomy
Surgery or reconstruction of the other breast to ensure symmetry
Prostheses and treatment for any physical complications at all stages of the mastectomy
Even women who have not been diagnosed with cancer but still need a mastectomy for other reasons will qualify for breast reconstruction if their health plan covers mastectomy surgery.
Under the Breast Cancer Education Act (S. 931), the Secretary of Health and Human Services is responsible for planning and implementing educational campaigns that inform women of their options for breast reconstruction after mastectomy. Breast Reconstruction Awareness Day (BRA Day) is one way this is accomplished. Each year on the third Wednesday of October, the American Society of Plastic Surgeons, The Plastic Surgery Foundation, plastic surgeons, breast cancer support groups, and sponsors coordinate events that help to educate and raise awareness regarding post-mastectomy breast reconstruction. Dr. Agullo has wholeheartedly participated in such events and has performed hundreds of breast reconstruction procedures at his practice.
Although not every woman chooses breast reconstruction, every woman has the right to know the options available to her. For many women, restoring their anatomy after cancer treatment can have remarkable effects on their confidence and make them feel truly whole again.
If you are in the process of cancer treatment or have already undergone a mastectomy, please schedule a consultation with Dr. Agullo to discuss your options for breast reconstruction. You may call (915) 590-7900 or fill out our online contact form to make an appointment at our El Paso, TX or Las Cruces, NM locations.