January 19, 2015 | Breast Augmentation, Buttock Augmentation, Facelift, Mommy Makeover, Nose Reshaping
At Southwest Plastic Surgery of El Paso, TX we love to keep track of what means the most to our patients. Although similar trends throughout the U.S. reflect that our clients desire many of the same cosmetic procedures as in other states, within our region of Southwest Texas and New Mexico, these five favorites were the most popular in 2014.
#5: Facelift – While the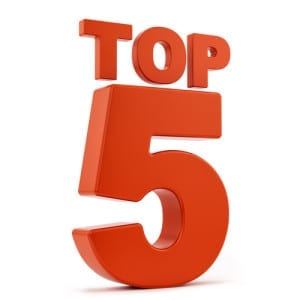 re may be a lot of great non-invasive alternatives to facelifts these days, the classic facelift still remains very popular. New technologies make healing time faster, while innovative methods offer convenience to patients who want to truly make a marvelous transformation.#4: Mommy Makeovers – After women have one or more babies, their bodies may develop extra skin overlaps from the pregnancies. Especially women who go through a C-section may feel discouraged when dieting and exercising at the gym do little to make that "baby pooch" go away. A Mommy Makeover is a great solution to lift, tighten and smooth the abdominals and lift sagging breasts.
#3: Buttock Augmentation – Brazilian Butt Lifts are all the rage in 2014. Perhaps because of the Kardashians or other celebrities, more women want to get a lift and implants to look just as good going as they do coming.
#2: Nose Reshaping – If you are feeling a little too "nosy" you can come in and have our dedicated team help you to get your nose feeling more proportionate with your face. Whether you just want it a little smaller or a little less crooked, or perhaps it has been altercated from an injury or accident, we can do a nose reshaping surgery or a full-blown rhinoplasty.
#1: Breast Augmentation – This popular procedure has been on our list for years and still remains the #1 performed plastic surgery options for our clients.
Dr. Agullo of Southwest Plastic Surgery would be happy to show you "before" and "after" photos of any type of plastic surgery you may be considering. Come talk to us about your goals and get a preview of yourself on our 3D Vectra Imaging System!