February 24, 2015 | Breast Augmentation, Fat Injections, Fat Transfer, Liposuction, Techniques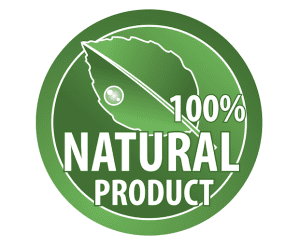 If you are considering getting breast augmentation or implants, but aren't sure about whether silicone or saline implants are something you want in your body, now there is an option that might perk up your interest! Fat transfer breast augmentation in El Paso, TX is increasing in popularity, because it eliminates the need for man-made implants. Say what?
Yes, this type of breast augmentation might sound too good to be true, but it works by using recycled fat stores from other parts of your body, which are then inserted to increase the shape and size of your breast. The other benefit is that by using your own fat stores, your body is more likely to accept it, while the option of fat redistribution is also ideal. Taking a little bit from your belly, hips or thighs and moving it to your breasts is an awesome idea, but is it really that simple?
Dr. Frank Agullo specializes in breast augmentations in Southwest Texas. He has performed hundreds of them to date. He starts by using a liposuction tool – known as a cannula – and sucking out the fat, which he then injects into the breasts. Fat transfers are not a new concept and are often used for butt augmentation and face rejuvenation techniques, as well.
The efficiency and results of the procedure can be enhanced with the Brava bra system, which increased fat take.
It is important to note some facts about the procedure. Fat injections to the breasts can only increase the size by one or two cup sizes in one session. You may be a candidate for more than one session. Plus, women who have a slimmer build may not be able to do this, since you need to have a lot of fat taken from your abs, hips or thighs to redistribute to the breast area. So the dilemma is that many small chested women are also slender, making it unfeasible for the procedure to be accomplished. But for women with middle to heavier build, the fat transfer breast augmentation is a rapidly growing concept.
The fat transfer boob job is also less expensive, since the procedure requires less incisions and work to achieve. In general, fat transfer breast augmentations in El Paso, TX are a safe alternative and more affordable option for many women, especially those who find that implants are not necessary and who want "just a little" more roundness and fullness in their chests. It offers a subtle enhancement, rather than a drastic change.
If you are interested in learning more about the breast augmentation surgeries we offer, contact Dr. Frank Agullo at Southwest Plastic Surgery today. Call 915-590-7900 or 575-520-5041 to schedule a consultation.