October 10, 2016 | Liposuction, Male Cosmetic Surgery, Male Plastic Surgery Procedures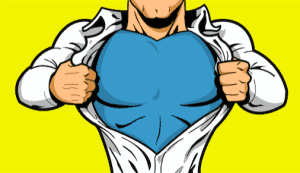 Superhero movies have been all the rage lately. In addition to the action-packed scenes, it's hard not to notice the leading guys supporting these films. Whether it's the bulky definition of Chris Hemsworth's Thor or the lean muscular definition of Captan America, one thing can be said: abs are making the leading man. But the average guy can't dedicate the time, money, and energy it takes for Ben Affleck to become Batman. If you have worked hard through diet and exercise but stubborn fat still prevents you from getting those superhero abs, then it might be time to consider liposuction.
Liposuction Isn't Only for Women
Many men shy away from the idea of liposuction because there is the misconception that plastic surgery is only designed for women. The truth is that liposuction and many other plastic surgery procedures can be tailored to men to enhance their appearance while maintaining the masculine contours they desire. The stigma around male plastic surgery is a thing of the past, and many more men are choosing to become the best version of themselves through procedures like liposuction.
Getting a Superhero Six Pack
Liposuction helps men achieve the abdominal contour they desire by targeting specific areas of fat accumulation. A special contouring technique, known as 4D abdominal etching, carefully removes fat from around each abdominal muscle. This process removes certain areas fat while leaving others in place to create definition and a more muscular appearance. Newer liposuction techniques provide the greatest precision, allowing for custom-tailored results.
Preparing for Your Liposuction  
Liposuction isn't a weight-loss procedure. Men considering liposuction should have already lost weight naturally through diet and exercise. When you are within your goal weight, liposuction is used to remove stubborn fat and reveal your toned abdominal contour. For the best results, patients should attempt to tone their abdominal contour as much as possible prior to their treatment.
You don't have to be an action star to have leading man abs. Everyone desires to be the best, most toned version of themselves. Schedule your consultation to see if liposuction can help you achieve the physique you desire. Contact our office at (915) 590-7900 or fill out our online contact form for additional information.